MONDAY'S AT 6 PM
BIBLE READING CLASS
Join us as we read verse by verse the wonderful word of God.
Discover for yourself what God has said to his children in his word to us.
Currently Reading: The Book Of Joshua
Teacher: Deacon Chairman, Charles Tate
*******************************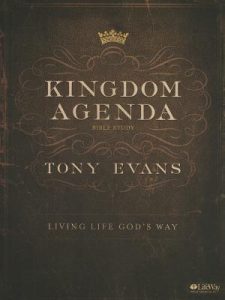 THURSDAY'S 6 PM
God's kingdom isn't just about theology and church. It isn't just a quaint religious idea or an obscure theological concept. It is a whole new way of seeing the world and your place in it.
Tony Evans' legacy work, The Kingdom Agenda offers a fresh and powerful vision that will help you think differently about your life, your relationships, and your walk with God. When you start with a Kingdom agenda, living in relationship with the true King, and embracing your place in His Kingdom, nothing will ever be the same.
In these pages we'll explore how, under God, this kingdom vision:
Helps you find a greater purpose in your life.

Guides your family toward Him.

Deepens your understanding of God's use of the church.

Changes the way you think about politics, culture, and philosophy.
Join us as we unfold this biblical and practical approach to life—an approach that has the power to change people, families, neighborhoods, churches, and even nations.
Discover the Power of the Kingdom Agenda.
Teacher: Pastor O.
*******************************
SATURDAY'S 10:30 AM
27085 W. Outer Drive Ecorse MI
BONDAGE BREAKER MINISTRIES
"Will You Be Made Whole"
Bondage Breaker Ministry
President: Janice E. Tate